Underfloor Heating Systems

Warm and cosy flooring when you need it the most

Affordable and efficient design can help save you money

Expertly designed to reduce energy wastage
What is Underfloor Heating?
Underfloor heating is a way of providing heat throughout your home through hidden tubing installed beneath the floor. It is an efficient and smart way to heat your home, offering many advantages over traditional radiators.
At Magna Renewables we specialise in making homes more energy efficient, be it through solar PV systems or heat pump systems. We can offer an ideal solution if you want that luxurious warm feeling under your feet wherever you go in your home.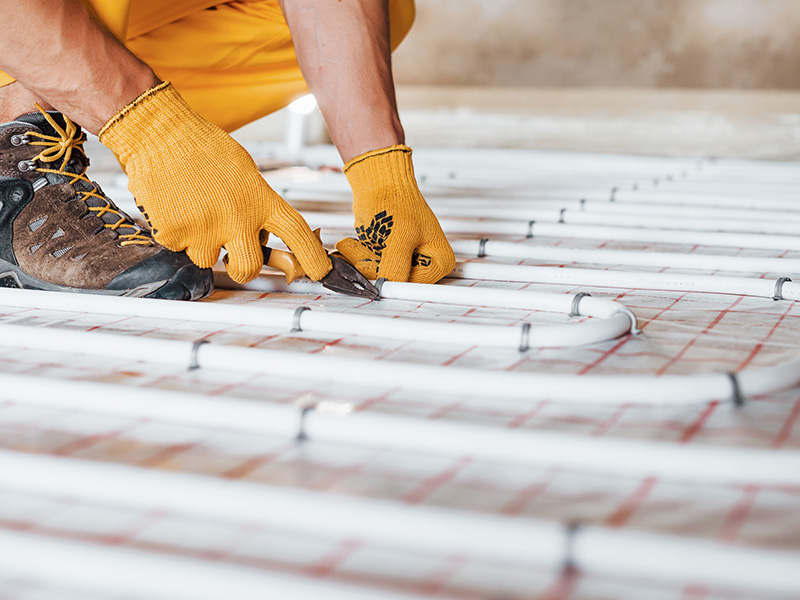 Types of Underfloor Heating
There are different types of underfloor heating systems available to choose from. The most suitable type of solution for you depends on your existing heating system and energy source.
Electric heating is also known as 'dry' heating. Dry systems provide heat through a series of electric heating mats, sheets or wires. These are installed within or beneath your flooring. Electric heating mats are best for larger stone or tiled floor rooms. The foil or sheet option works best with laminate flooring. The third option is the wire heating system, designed for irregularly shaped rooms with tile or stone flooring. If you have a smaller property with less spacious rooms, the dry system may be more suitable for your requirements.
Wet or water heating systems are slightly more complicated to install and work well in larger spaces. A wet system is connected directly to your central heating system. Water under floor heating is a great way to cut heating costs. Although it is more expensive to install, in the long-run it offers cheaper heating than the dry system.
Installing your Underfloor Heating with Magna Renewables
Magna Renewables can guide you through installing your underfloor heating system today. Our underfloor heating installation experts deliver top quality customer service with every installation. Our team can install your underfloor heating and leave everything exactly as they found it.
For more informatiion please contact the Magna Renewables team. We can answer any further questions you might have and guide you through the installation process.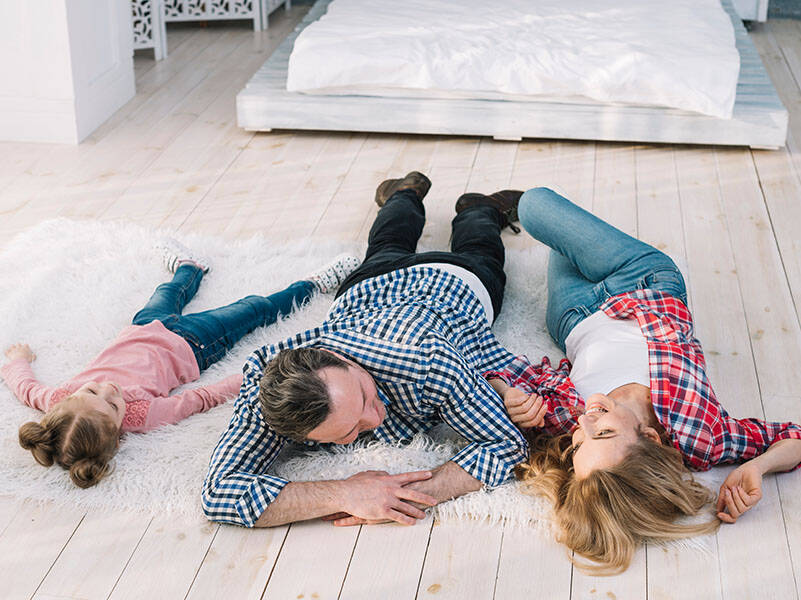 What are the benefits to Underfloor Heating?
Can save you 10% of wall space that would be otherwise occupied by radiators.
Eliminates the risk of small children burning themselves on hot radiators.
Heats up your home 40% more efficiently than conventional radiators.
Heats up rooms evenly, ensuring no cold spots.
Underfloor Heating works very well with Air and Ground source Heat pumps
Get a free, no obligation quote for your installation today
Our team of expert installers is on hand to answer any questions you may have. If you are thinking of getting underfloor heating for your home then call us and we will explain the entire process with you. We will give you a free, no obligation quote and give you the opportunity to ask us any questions you may have.