Reduce your energy bills and save money the smart way

Keep your house warm and cosy by reducing heat loss

Be more eco-friendly by using less energy to keep your home warm
What is Room in Roof Insulation?
If you have a property with a recently converted attic space, this too can be insulated to avoid unnecessary heat loss. Room in roof insulation consists of a layer of insulating material lining the additional living space in your roof in order to trap heat. Room in roof insulation is an excellent way of limiting heat loss from your home.
At Magna Renewables we are experts in making your home more energy efficient and helping your reduce your energy bills. Whether it's via renewable energy solutions such as solar panels or heat pumps, or improvements to your home such as insulation we can help you.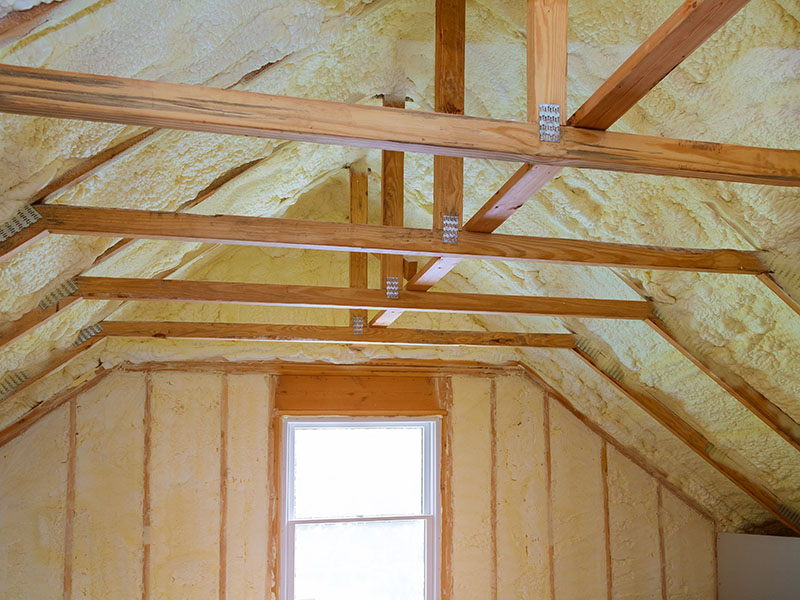 Whether you have an older property with a room in the roof area or you have converted an attic, these spaces are not usually adequately insulated.
Room in roof insulation can reduce the energy lost through your roof. Most of the heat in your home is lost through the roof, and adding insulation in your roof is essential to save energy and reduce your bills.
As heat rises it is essential that your room in roof space is properly insulated to improve its energy efficiency. Around 30% of your home's heating can be lost if your room in roof area is not properly insulated.
The process involves insulation boards being fitted in between the rafters. These boards are effective at trapping heat and are usually made from polystyrene or polyurethane. A plaster finish is then applied to the boards turning your roof space into aesthetically pleasing and well-insulated living space.
Is Room in Roof Insulation right for me?
A poorly insulated roof space can mean that heat energy is escaping from your home. Without proper insulation more heat is required to maintain a comfortable temperature throughout your property. Increased energy usage will also result in higher heating bills.
If you feel that your home is not retaining heat as efficiently as it could, insulation in your room could be a good solution for you. It is right for you if you have converted an attic space into an additional room and you want to keep this and your entire property warmer for longer.
Magna Renewables can guide you through installing your room in roof insulation today. Our room in roof insulation experts deliver top quality customer service with every installation. Our team can install your room in roof insulation and leave everything exactly as they found it.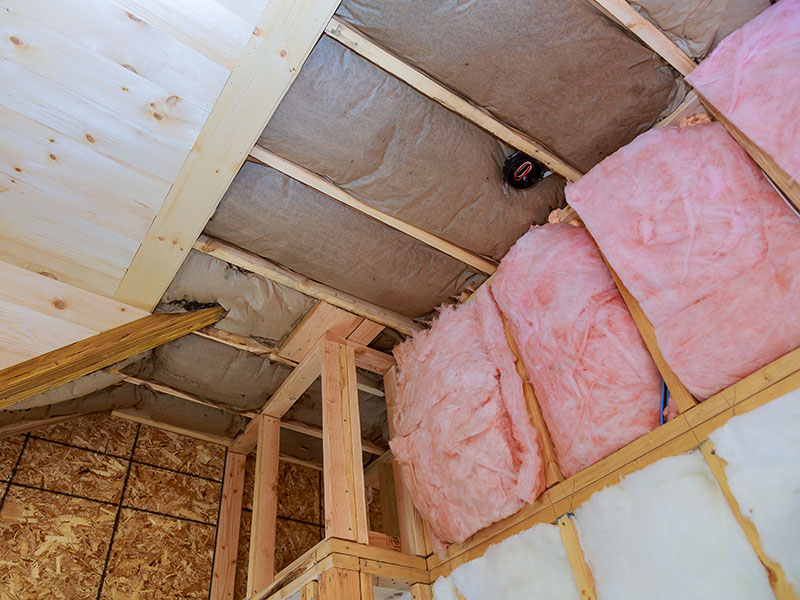 Reducing heat loss and lowering energy bills by keeping rooms warmer for longer.
Increasing the value of your property and improving its overall look.
Exclude draughts and keep your home warm and comfortable.
Get a free, no obligation quote for your insulation today
Our team of experts is on hand to answer any questions you may have. If you are thinking of getting insulation for your room in roof then call us and we will explain the entire process with you. We will give you a free, no obligation quote and give you the opportunity to ask us any questions you may have.