We provide professional air source heat pump installation to domestic and agricultural customers. Finding a solution that works for you is our number one priority, and we are with you throughout the entire installation process.
With our high-quality products and efficient, committed customer service, you can be sure your money is going towards an investment for your future. Enjoy reduced energy bills and greater savings, safe in the knowledge that you're contributing to a healthier environment.

Completely renewable heat source

Reduce your carbon footprint

Benefit from lower running costs

Easy to install and low maintenance

Eligible for government financial support

Longer lifespan than combustion boilers

Can heat both your home and water

Save space with no fuel storage requirements

A safer choice for your home; no combustion or risk of releasing dangerous gases
How do air source heat pumps work?
Air source heat pumps work by absorbing heat from outside air – even if the temperature is as low as -25°C. They take this low-temperature energy and pass it across a heat exchanger. This is then transferred into a refrigerant gas which boils at a low temperature. After that, a compressor squeezes the molecules, dramatically increasing its temperature. This super-heated gas then goes through another heat exchanger where it is passed onto the water circulating through your central heating.
Before we begin on a project, we conduct a full survey of your property to ensure you get the most out of your air source heat pump. For example, we might recommend upgrading any old radiators to maximise the heat generated.
To find out more about how and Air Source Heat Pump could benefit you and your home Click Here.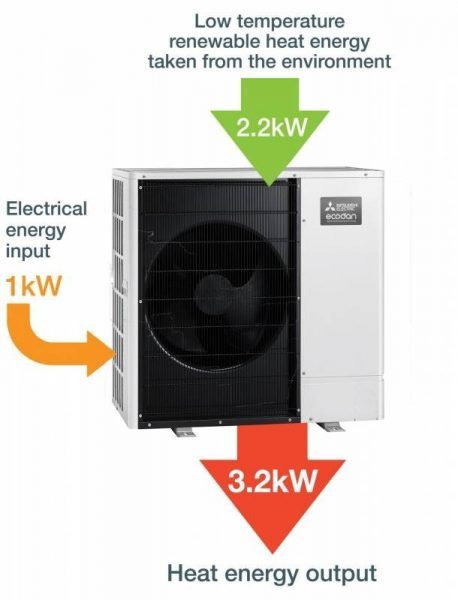 Potential average annual costs
Fuel bill savings after installing ASHP (£/year):
CO2 savings after installing ASHP (kg/year):
Old (G-rated) gas boiler - £255
New (A-rated) gas boiler - £-285
Old (G-rated) gas boiler - 5200
New (A-rated) gas boiler - 2500
Old (G-rated) oil boiler - £365
New (A-rated) oil boiler - £-290
Old (G-rated) oil boiler - 8400
New (A-rated) oil boiler - 4150
Old (G-rated) LPG boiler - £1250
New (A-rated) LPG boiler - £305
Old (G-rated) LPG boiler - 6300
New (A-rated) LPG boiler - 3150
Investing in an air source heat pump is a great choice if you want to be a more environmentally friendly household and reduce your energy bills.
On the 19th October 2021 the governments approach to tackling the reduction of greenhouse gasses emitted by domestic properties in the UK was announced.
The new boiler upgrade scheme will consist of a £5000 up front contribution towards the installation of an air source heat pump and £6000 towards the installation of a ground source heat pump. This funding supports governments confirmed ambition for all new heating systems installed in all UK homes from 2035 to be low carbon. The scheme is designed to bridge the gap between installing a more expensive renewable system compared to a like for like fossil-fuel swap.
If you would like to know more about the BUS Scheme Click Here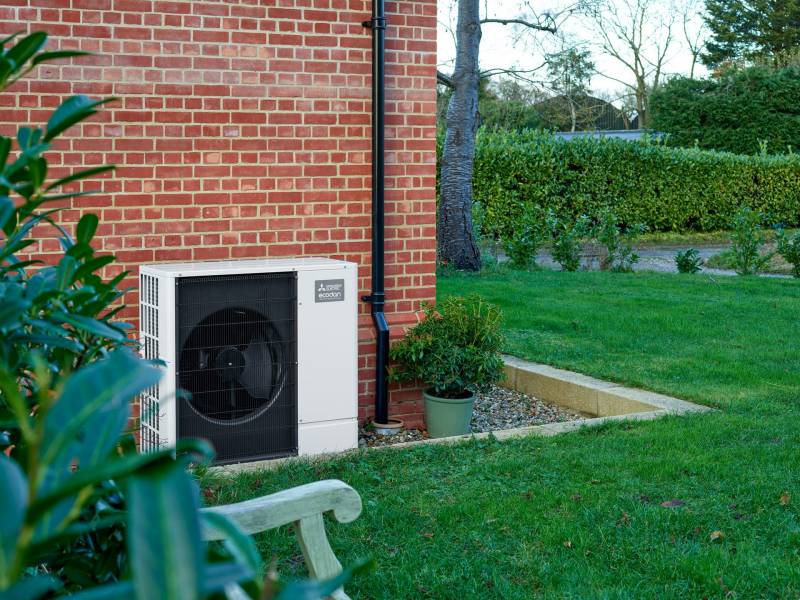 If you're interested in installing an air source heat pump, get in touch with our team below to discuss your next steps.